(I'm going to start copying posts that we put on Steemit over to here because why not? This is one of those posts.)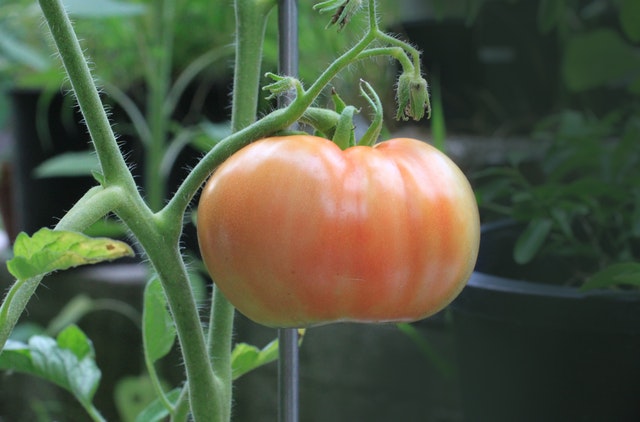 (photo from pexels.com)
I have set alarms in my calendar to remind me to plant things. This is due to last year when we had hundreds of tomatoes die from frost when they were still green. The cherry tomatoes that we bought from the greenhouse were great, but the ones I started were a bigger disappointment than the governments concern over our environment.
For one thing, I started them a month late. I didn't know it was a month late, because I had never planted vegetables before, but it most definitely was. The plants were lush and beautiful, and showed a lot of promise, but the light moves kind of weird up here and by the time things should have been ripening up, we weren't getting the sun we were when the plants were younger as it was mostly behind the neighbour's trees.
So today I am planting the Beefsteaks. I have about 35-40 seeds and I think I'll plant 1 per plug because I planted two last year and almost all came up. Then I was trying to separate them and mangling the odd one. I figure that if any don't germinate I will just have some extra seed starting mix.
Keep in mind that this is only our second year of trying to garden, so we are going on a small scale until we learn the ins and outs of it. We have a tiny, mostly shady yard, so we can't go crazy. Yet.
After the tomatoes, I think we'll try a few cabbages again. The same thing happened with them last year. A couple of fist-sized heads and some huge leaves was all we got. The potatoes did well, so I guess we will plant them in containers again this year. Gerri canned up a bunch of them last year and they were delicious. They were just red seed potatoes from our local hardware store, but they produced well. I might try the stacking thing again, but I will put it on a board or plastic to keep the ants out. They are who I am blaming for the bad batch we had. Two kilograms of seed potatoes produced 2.4 kilograms of potatoes. Not really worth the effort in my opinion.
We'll see how it fares this year.
Tomorrow it's the snapdragons.
Any tips and tricks for growing in a northern climate would be gratefully accepted. We're between zone 2 and 3 here.
Cheers!